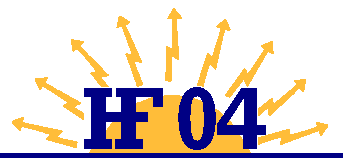 Visit to Grimeton Radio, SAQ
Page updated: 07-mar-2005 14:20 +0100

Invitation | Information | Registration | Submission of Abstracts | Travel info | Time schedule | Session Programme | Grimeton Radio | Organisers
---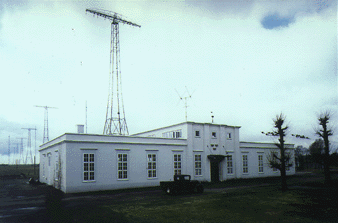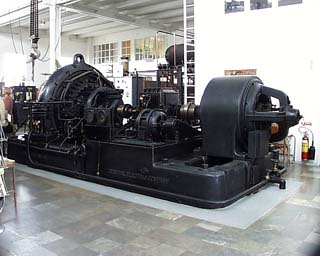 SAQ, Grimeton Radio near Varberg, on the west coast of Sweden
SAQ, officially opened in July 1925 by King Gustaf V, was in commercial service slightly beyond WWII. The Royal Swedish Navy then needed SAQ for VLF traffic to submarines and remunerated the maintenance costs. However, the naval interest decreased and in 1995 the Swedish Telecom decided to close the station, still in perfect working order.
As people prepared themselves to listen to its last transmission, other people started a resistance movement. Interest to preserve the station increased and Grimeton Radio was soon listed as a national industrial monument. The station buildings, the Alexanderson alternator and the multiple tuned antenna system will be kept in working order. The next mission is to get the unique SAQ listed as a UNESCO World Heritage.
Point of contact is the SAQ web site with colour photos, tentative transmission schedules and information for those who wish to pay a visit to the station. The Varberg Tourism web site will inform on the cultural and other amenities of the town of Varberg. See links below.
---
Visit to Grimeton Radio after the HF 04 conference
SAQ will be open for HF 04 participants on Saturday, August 14, between 13:00 and 15:00 Swedish local time and will transmit on dummy load at 14:00 (12:00 UTC). Refreshments will be available.
There will be no group travel, nor group tickets. This decision is based on previous HF 01 experience of not being able to synchronise wishes. Instead we suggest a few ways of travel. Please choose a route below according to your return travel from Gotland by ferry or by air. Also refer to our Travel info page.
By car and ferry from Visby. On Friday, August 13, at 15:20, take the ferry from Visby to Oskarshamn on the Swedish mainland. Then drive west about 300 km and find your overnight stay along the road. This route will give you the best sightseeing of southern Sweden!

By train from/to Stockholm. X2000 train from Stockholm central station at 08:10 with change in Gothenburg 11:12/11:25, arrival Varberg at 12:10 for lunch break. Bus 661 departs Varberg station at 12:55 and arrives at Grimeton, Björkåsvägen at 13:08 (SEK 30:-). The return from SAQ will be shared taxi for train from Varberg station at 15:39 with change in Gothenburg at 16:30/16:42, arrival Stockholm at 19:50. Alternative, later return from Varberg, is at 16:30/17:00 with arrival in Stockholm at 21:53 by cheaper Intercity train. You can check and purchase tickets online from the Swedish railways web site www.sj.se.

By Copenhagen/Kastrup via the bridge, or Gothenburg/Landvetter airport. There are several direct train connections to be found on the web site www.sj.se. Kastrup (CPH) lies on the Copenhagen to Malmö (Denmark to Sweden) bridge railway. For Landvetter you need airport bus to Gothenburg central station.
Bookings from abroad
Sweden Booking (www.swedenbooking.com) sells train tickets (as well as ferry tickets), payment by credit card. Phone +46 498 203380 during office hours (08-18, Saturday 10-14), fax +46 498 203390. E-mail to info@swedenbooking.com. Refer to "SAQ".
Registration
A formal advance registration is not needed. However, we would appreciate a short message to info@alexander.n.se

- The Alexander Society wish you welcome to Grimeton!
Enjoy your visit,
Carl Walde
SM5BF
info@walde.se
---

---
Questions: Contact

nordichf@aerotechtelub.se