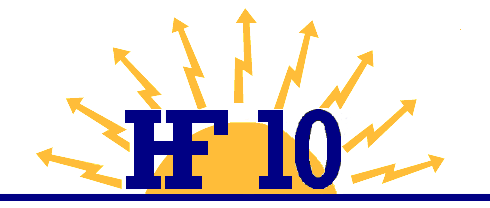 Invitation
Page updated: 03-sep-2010 16:30 +0200
News | Invitation | Information | Time schedule | Travel info | Session Programme | Organisers | Sponsors | Registration and submission
---
The 9th Nordic HF Conference HF 10, with Longwave Symposium LW 10, is scheduled to be held on Fårö in the Baltic Sea north of Gotland, 17-19 August 2010. The previous conferences have all gathered a large international participation. Companies will also have the opportunity to exhibit their products.
The conference will be held at the Fårö kursgård camp on Fårö. Quarters are comfortable but simple, and shared quarters will allow participants to meet new friends. A conference fee of SEK 12600:- (SEK 4200:- for students and pensioners) will be charged, including full board and lodging from Monday to Friday. Accompanying family members are welcome, and a nominal charge will be made for these. Transportation by regular ferries and airlines is available (not included in the conference fee). Participants are registered in the order of invoice payment.
---
HF 10 - Presentations

Access to HF 10 presentations [03-Sep-2010]


HF 10 - Invitation

Final conference program [02-Aug-2010]

Final invitation and information [02-Aug-2010]

An HFIA meeting will be held on Friday 20 August in Stockholm, see: directions to the HFIA meeting place. The HF 10 Conference will arrange transportation from the conference to Visby airport at a suitable time on Thursday afternoon to arrive well in time for the 18:55 Skyways flight from Visby to Arlanda airport for those planning to attend the HFIA meeting. See our recommended travel options. Note that the Conference Banquet is not affected since it will be held on Wednesday evening. [11-Jun-2010].


HF 10 - Registration is now open [07-Dec-2009]

First learn How to register and log in at My Pages. Then, please register yourself to the conference

OR use this PDF form to register to the HF 10 conference [Updated 14-May-2010] - Fill it out on screen and print it

Note that interest in Exhibition space can be declared during registration.
---

---
Questions: Contact

info@nordichf.org