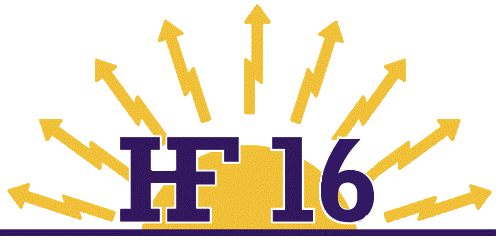 Invitation
Page updated: 01-mar-2017 15:10 +0100

News | Invitation | Information | Time schedule | Travel

info | Session Programme | Organisers | Sponsors | Registration and submission
---
The 11th Nordic HF Conference HF 16, with embedded Longwave Symposium LW 16 for VLF/LF, and now also including limited to long-haul communication on VHF/UHF, is scheduled to be held on Fårö in the Baltic Sea north of Gotland, 15-17 August 2016. The previous conferences have all gathered a large international participation. Companies will also have the opportunity to exhibit their products.
The conference will be held at the Fårö training camp on the island of Fårö. Quarters are comfortable, but spartan, and shared rooms will allow participants to meet new friends. The conference fee of SEK 12600 ex VAT (SEK 4200 for emeriti paying out of their own pockets and for students). It will include full board and lodging from Sunday afternoon 14 August to Wednesday afternoon 17 August. Companions are welcome, a nominal charge will be made for these and for stays on adjoining days. Week 32 (7-14 August 2016), before the conference week 33, is the Medieval Week on Gotland (see http://www.medeltidsveckan.se).
We hope to meet you at Fårö near mother nature with an excellent conference theatre, an interesting exhibition and full internet access. Participants are registered in order of invoice payment.
---
HF 16 - Files archive

Please open/distribute: HF 16 NEWSLETTER No 8, Sept 2016. [20-Sep-2016]

Please open/distribute: HF 16 Welcome Information sheet (for all participants and companions), Aug 2016 [02-Aug-2016]

Please open/distribute: HF 16 Programme (final, corrected links), Aug 2016 [Updated 02-Aug-2016]

Please open/distribute: HF 16 NEWSLETTER No 7, July 2016. [24-Jul-2016]

Please open/distribute: HF 16 NEWSFLASH, June 2016 [22-Jun-2016]

Information for exhibitors: HF 16 Exhibitor information, Draft 1, April 2016. [16-Jun-2016]

Please open/distribute: HF 16 NEWSLETTER No 6, June 2016. [16-Jun-2016]

Please open/distribute: HF 16 Second invitation and provisional programme, April 2016. [19-Apr-2016]

Please open/distribute: HF 16 NEWSLETTER No 5, April 2016. [05-Apr-2016]

Please open/distribute: HF 16 NEWSLETTER No 4, January 2016. [22-Jan-2016]

Please open/distribute: First Invitation and Call for Papers, October 2015 [15-Oct-2015]

Please open/distribute: HF 16 NEWSLETTER No 3, August 2015. [01-Sep-2015]

Please open/distribute: HF 16 NEWSLETTER No 2, June 2015.

[02-Jun-2015]

Please open/distribute: HF 16 NEWSLETTER No 1, August 2014. [14-Aug-2014]


HF 16 - Registration - now closed !

Registration for the conference is open [14-Oct-2015]

Registration is done by creating a "My Pages" account. Here is a step-by-step instruction.
If you have problems or questions please contact the Secretariat through info@nordichf.org.

After having created a "My Pages" account it is possible to declare an interest in Exhibition space.


HF 16 - Paper submission - now closed !

Papers are to be submitted no later than 15 May 2016. Revised papers to be submitted no later than 12 June 2016. [21-Mar-2016]

Instructions for Authors and Speakers. Note: Now updated for HF 16. [21-Mar-2016]
Please download the new Zip file below which includes MS Word, RTF and PDF version of these instructions:
Zip file for HF16 (To download, right-click and select Save Target As... from popup menu)
---

---
Questions: Contact

info@nordichf.org